Become a Remuneration Analyst
You are a curious, open, and adventurous type? You have some experience in HR, administration, development or related fields, as well as an affinity for data? You have a research-focussed, analytic mind and a knack for digging deep into a given problem to find answers to a question? You do not mind "roughing it" on short-term assignments in interesting locations around the world, but are at the same time confident to meet professionally with a variety of officials and interlocutors on various levels?
Then you might be the ideal field researcher and remuneration analyst. Read on!
Check out our current vacancies!

To find information on the recruitment process (in Norwegian) click here
To apply to go on a field mission as a Remuneration Analyst click here. Once you have completed your application, we will process it and get in touch with you.
Read testimonies from our Analysts Ole Morten (from Zimbabwe, in Norwegian), Kristine (from Ukraine), Lisa (from Tajikistan, in Norwegian) and Kevin (from Iraq) or simply ask us about a career as Remuneration Analyst in MSF! We look forward to hearing from you!
Do you speak French, Spanish, or Russian and have experience in HR, networking, or data analysis? Do you have an explicit interest in working in the humanitarian sector and developing understandings of the political and economic markets where Doctors Without Borders (Médecins Sans Frontières / MSF) works? Then we are looking for you to join either our field or remote-working teams with fantastic opportunities for missions very soon!
Applications are accepted on an ongoing basis for projects starting throughout the year.
See here some of our upcoming opportunities (Q3/Q4 2021):
Sweden
Kenya
Papua New Guinea
Russia
OPT
Bangladesh
Thailand
…
Review the full job description here!
For questions or additional information contact kevin.kempe@oslo.msf.org.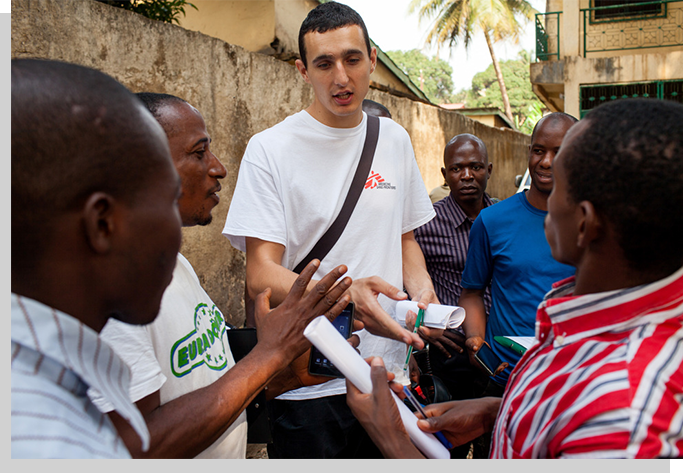 Information about the position – Remuneration Analyst
Type of assignment: Fixed-term (you are hired on a project basis), full-time equivalent field position. Duration of assignment: Standard 8 weeks (depending on the complexity of the assignment). Description: Conduct a salary survey in requested location(s) according to specification.
Understanding the market MSF is working in, is the first step to act as a social and responsible employer. As a Remuneration Analyst, you are sent to perform a market and salary benchmark study in order to obtain better insight of the market practice.
Administration
Present the process of the salary study to all coordination teams, ensuring confidentiality and impartiality
Select relevant benchmarking positions for the study with the support from the HR teams and supervisor
Select comparator employers for each benchmarking location with the support from the Field Coordination teams and supervisor
Issue invitations to these employers, including introduction and explanation of study
Schedule interviews with these employers
Regular updates to the stakeholders
Analysis and Reporting
Collect primary compensation and benefits data from comparators according to proven MSF methodology
Ensure the minimum number of employers are interviewed and complete data is collected
Ensure consistent and appropriate inclusion of both quantitative and qualitative data in the database
Ensure results are well recorded for future reference
Conduct in-depth research of local labour markets to obtain secondary data (including official labour statistics, labour laws and regulations, Cost-of-Living indexation rate and period, poverty line and living wage data, etc.)
Analyze collected primary and secondary data with the support of the line manager
Write the final internal report before departure from the field, following the MSF Benchmarking Tool Kit model
Write a comprehensive public version of the final report and send to the participants in the study
Required qualifications
Knowledge/experience in HR and remuneration (salaries and benefits), MSF experience an asset
Good analytical skills, at ease with figures and economic data
Proficiency in MS Excel and Word
Flexibility to travel
Ability to work efficiently and independently, time management
Fluency in English mandatory
French, Spanish, Portuguese, Russian or Arabic speaker is an advantage (at minimum level of B2)
Organised and not shy
Participate in our surveys as employer
Our surveys are both planned and regular studies as well as driven by emergencies, changing markets and economic turmoil. More than 20 studies for countries all over the world are requested from the five MSF Operational Centres every year.
If you are a company, local or international NGO or represent another sector, and are interested in becoming a regular participant in our studies and benefit from regular free-of-charge market insight, please contact us!
Request the list of recent and upcoming salary surveys.
Download our Benchmarking Brochure.